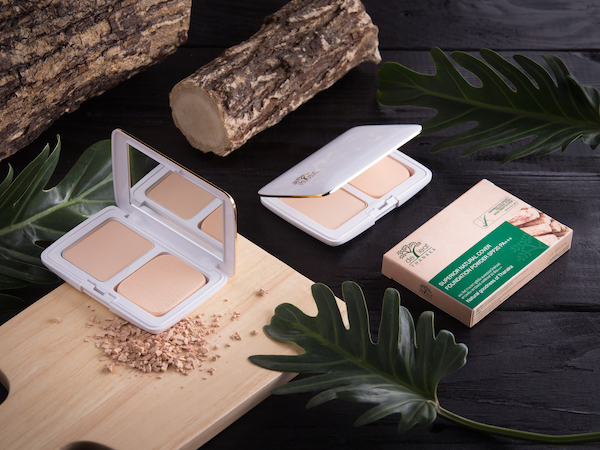 De Leaf Thanaka Superior Natural Cover Foundation Powder SPF20 PA +++
Net weight 7 g.
First time ever…introducing foundation powder with natural goodness of Thanaka

De Leaf Thanaka Foundation Powder gives you flawless , smooth and natural looking skin with perfect coverage.

Extra mild formulation, oil free and fragrance fee, dermatologist tested for sensitive skin. UVA and UVB protection with SPF20 PA+++.
With natural extracts, it helps nourish and take care your skin, gives your skin natural glow from within
---

Thanaka Extract controls oiliness and protects skin from harmful sun rays



Vitamin C stimulates the formation of collagen and reduces dark spot. Naturally enhance skin brightness.



Vitmain E nourishes and moisturizes skin, protects skin from premature aging


















Tel : 02-533-5622


mekwamsuk@gmail.com









Find our products near your home